ABOUT PoP
PETALS OF PROVENCE: A PREMIER VAIL VALLEY FLORIST
Petals of Provence was established in 2000 for Vail Valley's luxury resort lifestyle. We specialize in flowers that will satisfy any whim from a simple setting at home to a splurge for a grand soiree. Our exquisite brand provides services in custom floral design, holiday decor, as well as, interior and exterior seasonal creations for homes, businesses, corporate events and weddings.
We also provide indoor plants, botanicals and faux designs for homes and businesses. A resort favorite, Petals of Provence delivers daily and weekly to all Vail Valley mountain communities. Our following not only includes local customers, but international clientele who have chosen the Rocky Mountains as a favorite get-a-way or vacation home.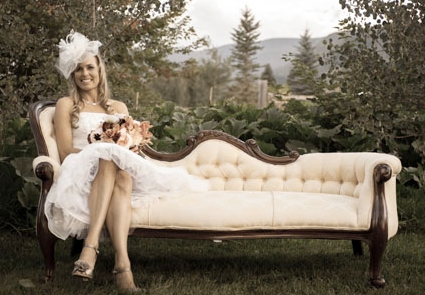 PoP's Dora Lea Farley on her wedding day
PoP OWNER & LEAD DESIGNER | DORA LEA FARLEY
Dora's passion for creating beauty and love for flowers began at a young age. Working in the flower business since she was a teenager, Dora has a natural gift of following a vision to grand fruition with unexpected twists of genius. With over 20 years in floral design, Dora is dedicated to providing excellent service from complimentary consultation to the finish.
As an leader, teacher and participant in professional floral design workshops across the country. Dora has the unique ability to transform thoughts, feelings and desires into exquisite floral art, always with a touch of playful elegance.
"Petals of Provence can do any style, but we are known for a French style, such as French bunching, where we play off one or two colors of high-end flowers," explains Dora. "Our arrangements don't contain filler flowers like those found in bouquets at the grocery store. We use fresh, unique flowers that come from all over the world. All of our designs are very customized."
With a commitment to customer satisfaction and elegant beauty, Dora and her team will design an unforgettable floral statement for your everyday, event, or occasion. We invite you to wander through our site to see for yourself why a true florist must be by appointment only.
Thank you for making our wedding so wonderful.
It was such a beautiful wedding and our flowers were amazing. I will definitely recommend Petals of Provence to all of my friends. - Jennifer and Jeb
I cannot say enough about Dora Lea and her staff at Petals of Provence! They have gone above and beyond to make these last two years memorable and ones to cherish for a lifetime.
Her ability to understand and communicate effectively allows my vision and the resort's to become a reality with her designs and creativity.
Dora's attention to detail is remarkable and her fusion between organic and modern styles, embracing our mountain lifestyle, giving our guests a real sense of place. Most importantly, her aesthetics have allowed us to be the true representation of the luxury market in the Vail Valley. She has gotten to know our style and expectations, while making sure we always stay within our financial guidelines.
The ladies and gentlemen of Petals of Provence have been nothing but genuine and accommodating, making our partnership a truly outstanding one. We thank you Dora and Petals of Provence for your hard work and commitment, and look forward to many years of partnership!
- Luis Caicedo, Director of Food and Beverage , The Ritz-Carlton, Bachelor Gulch
Hello Dora, I cannot thank you enough for the simply perfect flower arrangements you made for the dinner.
They were breathtakingly beautiful.
I simply gasped when I walked into the room! It was exactly as I had envisioned it to be. It was such a gift to work with someone who listened so attentively and, then, had the talent to create such gorgeous arrangements.
The fireplace mantle was stunning. I loved your placement of the candles and the scent in the room was the final beautiful note. Our guests could not stop raving about the flowers and the staff all said they had never had such beautiful arrangements.
Thank for executing so perfectly such an incredibly important element of the evening.
- With our warmest regards, Tony and Maria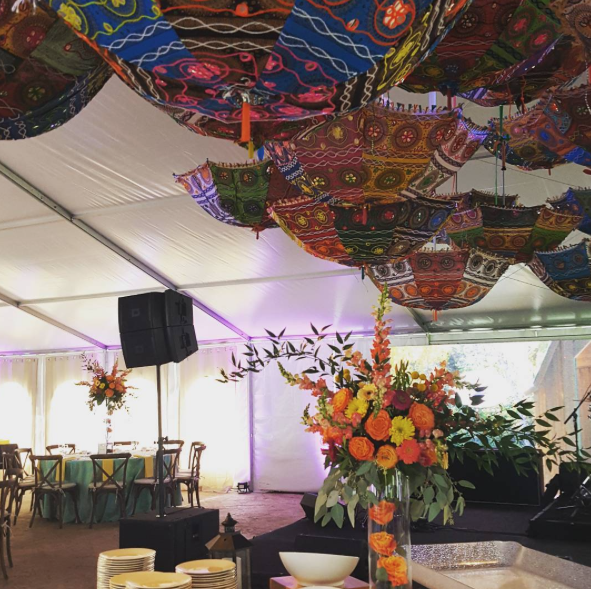 Just wanted to say thank you so much for all your help. The flowers were so lovely and the tables looked great! Thanks to you and all of your staff! Best, Yadira
Thank you for all the beautiful flowers.
they were all absolutely perfect. My daughter loved them and Lisa loved hers as well. Thank you for your prompt follow up and help planning. Wishing you a wonderful summer season. Best, Shase Hockey
The flowers were perfection! You definitely got the concept and executed beautifully!
Thank you for adding the final touches to make our wedding perfect!